Date:  February 24, 2020
Location:  Studio Room, Halton Hills Public Library; 9 Church Street, Georgetown, ON
Time:  Check in at 6 pm, games start promptly at 6:30 pm.
Cost:  Raise pledges to support adult literacy in your community!  Minimum pledge to play - $20.00
Adult Scrabble® players of all levels are welcome to have fun using their ABC's and XYZ's in support of adult literacy and learning programs in Georgetown, Acton and Milton.
General public, family and businesses are all welcome! Collect your pledges or sponsor players with pledges to support a valuable service in the community of Halton Hills.
Prizes will be awarded for:
the person who collects the greatest amount of pledges
individual game themes
the overall winning player for all 3 games
Come out and join the fun!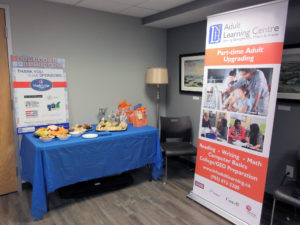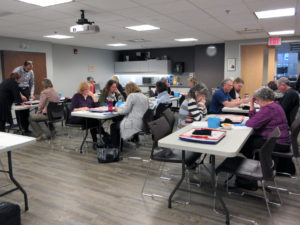 SCRABBLE®, the gameboard design, tiles and other indicia are trademarks of Hasbro in the United States and Canada. ©2005 Hasbro. All Rights Reserved. Used with permission in the United States and Canada